Carbon County Interactive Activities Map (This map requires a Flash Plug In ) - interactive map showing hiking trails, snowmobiling trails, x-country skiing trails, wild life viewing areas, camping areas and river access in and around the Medicine Bow National Forest.
Downloadable/Printable Carbon County Map - Find everything you need in Carbon County with this great downloadable or printable map. Find lodging, camping, hiking trails, scenic routes, lakes, rivers, fishing spots and more.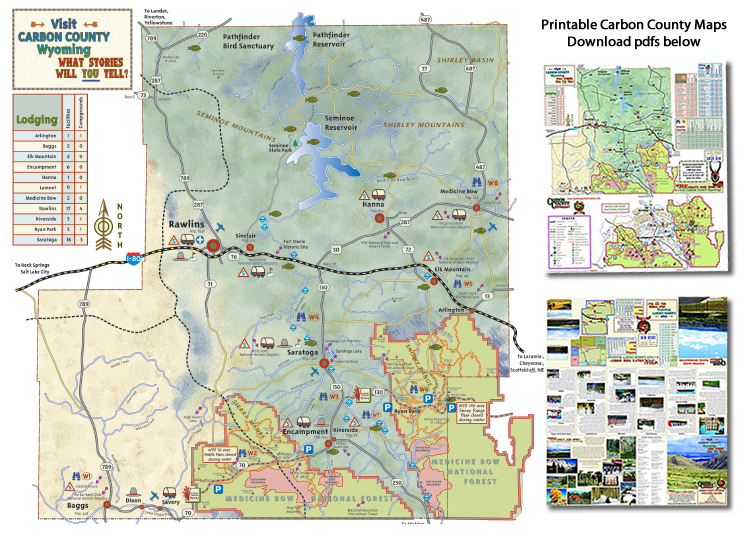 On the Road - I-80 through Wyoming provides easy access to most of Carbon County's towns & cities.



Snowy Range and Sierra Madre Snowmobile Maps - Popular snowmobile trail maps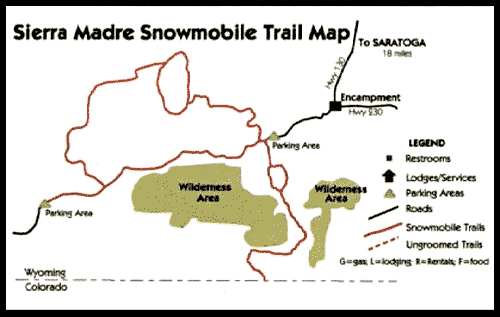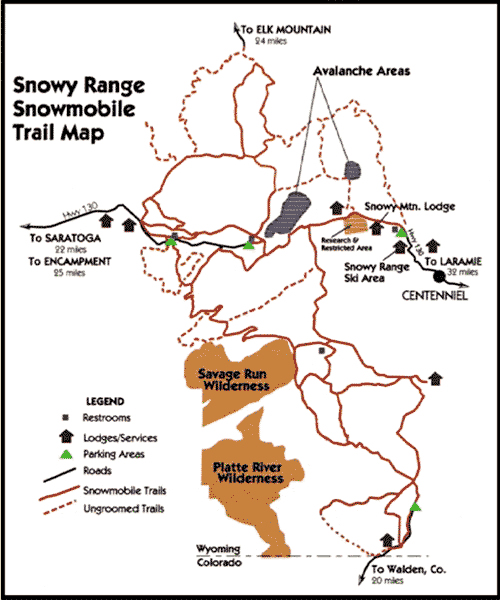 Snowmobiling areas - Popular snowmobiling areas in Carbon County, Wyoming
• Area A) Snowy Range
• Area B) Sierra Madres
• Area C) Shirley Mountains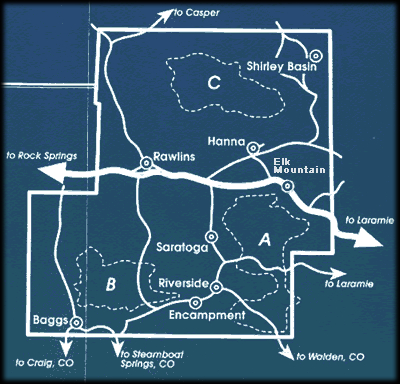 Cross Country Skiing Trails - Cross country skiing is a popular winter activity in Carbon County, Wyoming. The maps below illustrate some popular skiing loops. Make sure to wear winter clothing and bring plenty of water.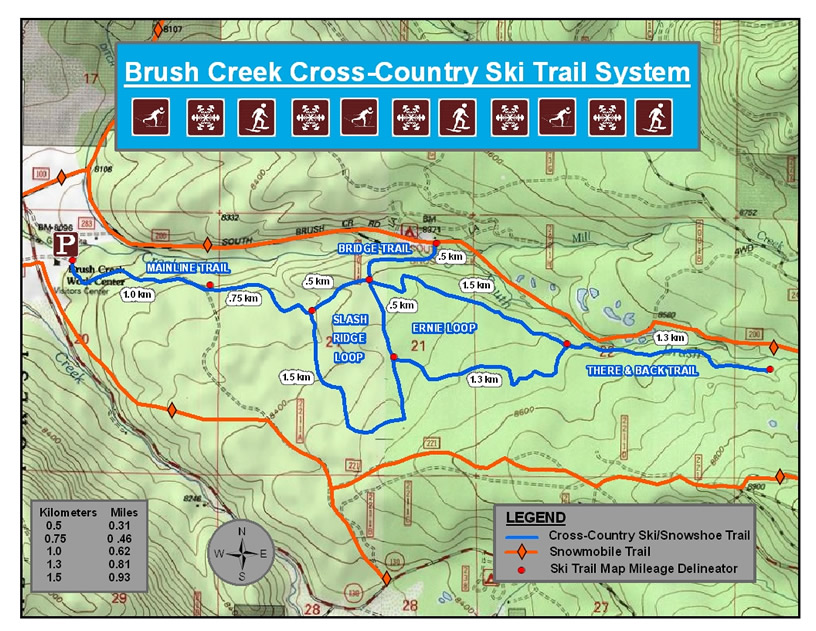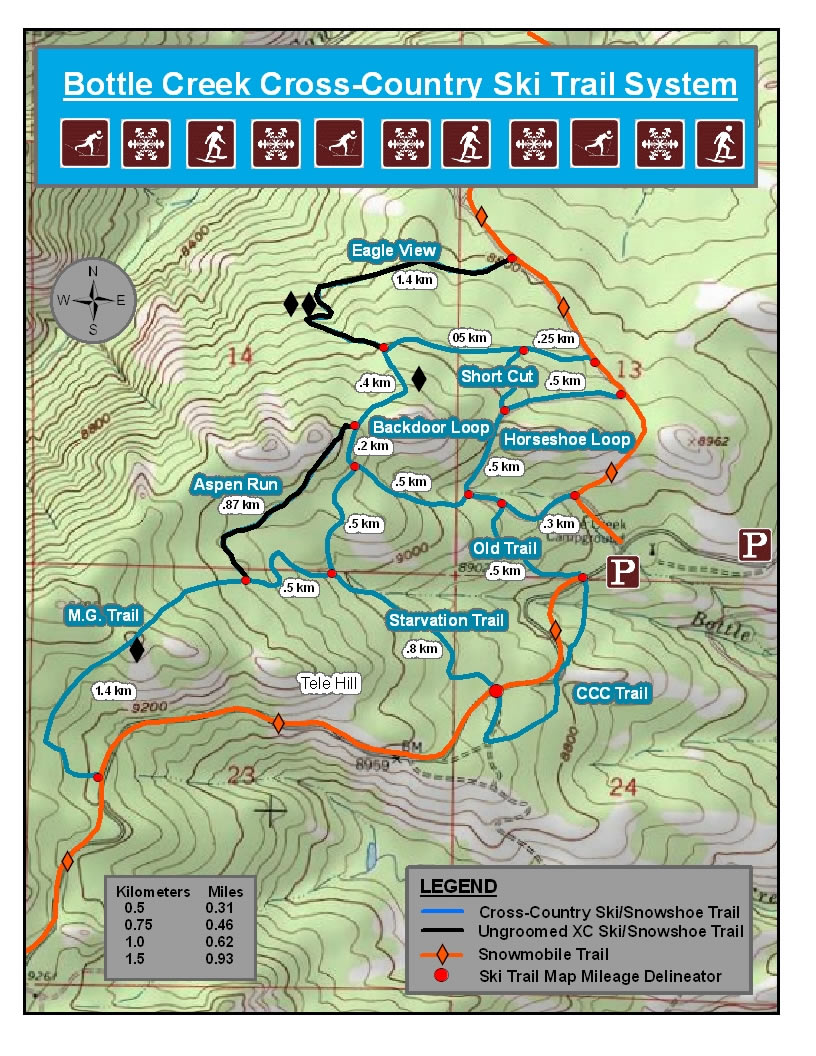 Carbon County Map - Map of the general area, roads and cities in Carbon County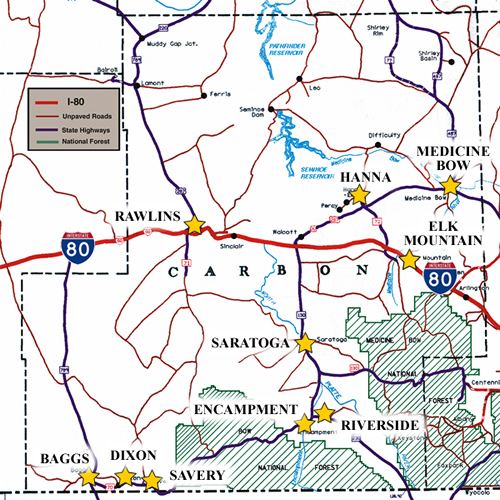 Looking for a more detailed area map? Please contact the Rawlins BLM office for more information and/or maps.  (PH: 307-328-4200 or Website: http://www.blm.gov/wy/st/en/resources/public_room.html