Rafting, kayaking and river fun abounds in Carbon County.
The Encampment river boasts some of the best technical kayaking in the state, while the North Platte River is known for its white water and scenic float trips. Many river outfitters offer fishing packages along with scenic river rafting.
The river is at its best for fishing and rafting in the months of June and July due to optimal water levels.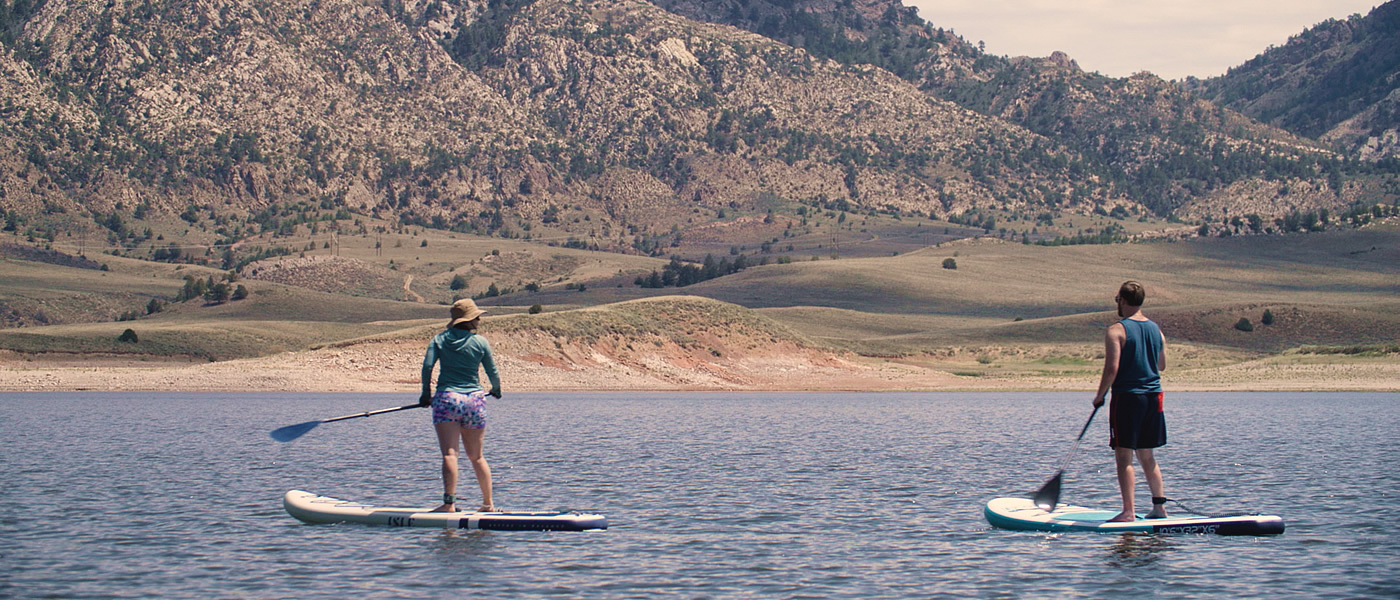 In the Saratoga, Encampment and Riverside area there are 12 river access points on the North Platte offering rafters and boaters their choice of launch points. Carbon County is home to Northgate Canyon, a location for extreme white water adventure. There are also plenty of calmer stretched of river for boaters who prefer to take the scenic route. We suggest visitors who are unfamiliar with the rivers in Carbon County to seek out one of Carbon County's many qualified guide service.
---
Although North Platte outfitters promote the river as an intermediate-level raft trip, the narrow Northgate Canyon's steep gradient and boulder-strewn channels contain significant whitewater during the late spring and early summer.
Several Class III-IV rapids, such as Windy Hole, the Narrows, and Stovepipe, can be very challenging to paddle rafters.
The North Platte's rafting season begins after the snowmelt, when outfitter vehicles can reach the  8,000‑foot elevation Routt Access put‑in, and normally lasts until mid‑July. While outfitters run two-day raft trips through the canyon from the Routt Access near Walden to Bennett Peak in the Medicine Bow National Forest near Saratoga, Wyoming, a shorter 14‑mile (22 km), one‑day trip is the most popular. As the mountain waters mellow near the end of the rafting season, some outfitters offer leisurely float trips through the Routt and Medicine Bow national forests in southern Wyoming.
---
Area Rafting & River Float Trip Guides
Hack's Tackle and Outfitters offers full and half day scenic float trips, full, half day and overnight fishing trips raft and canoe rentals and shuttle services for all North Platte River accesses. There is also an onsite fly and tackle shop. Call 307-326-9823 to set up your Saratoga, Wyoming rafting adventure.