If big game hunting is on your agenda southern Wyoming is an excellent location.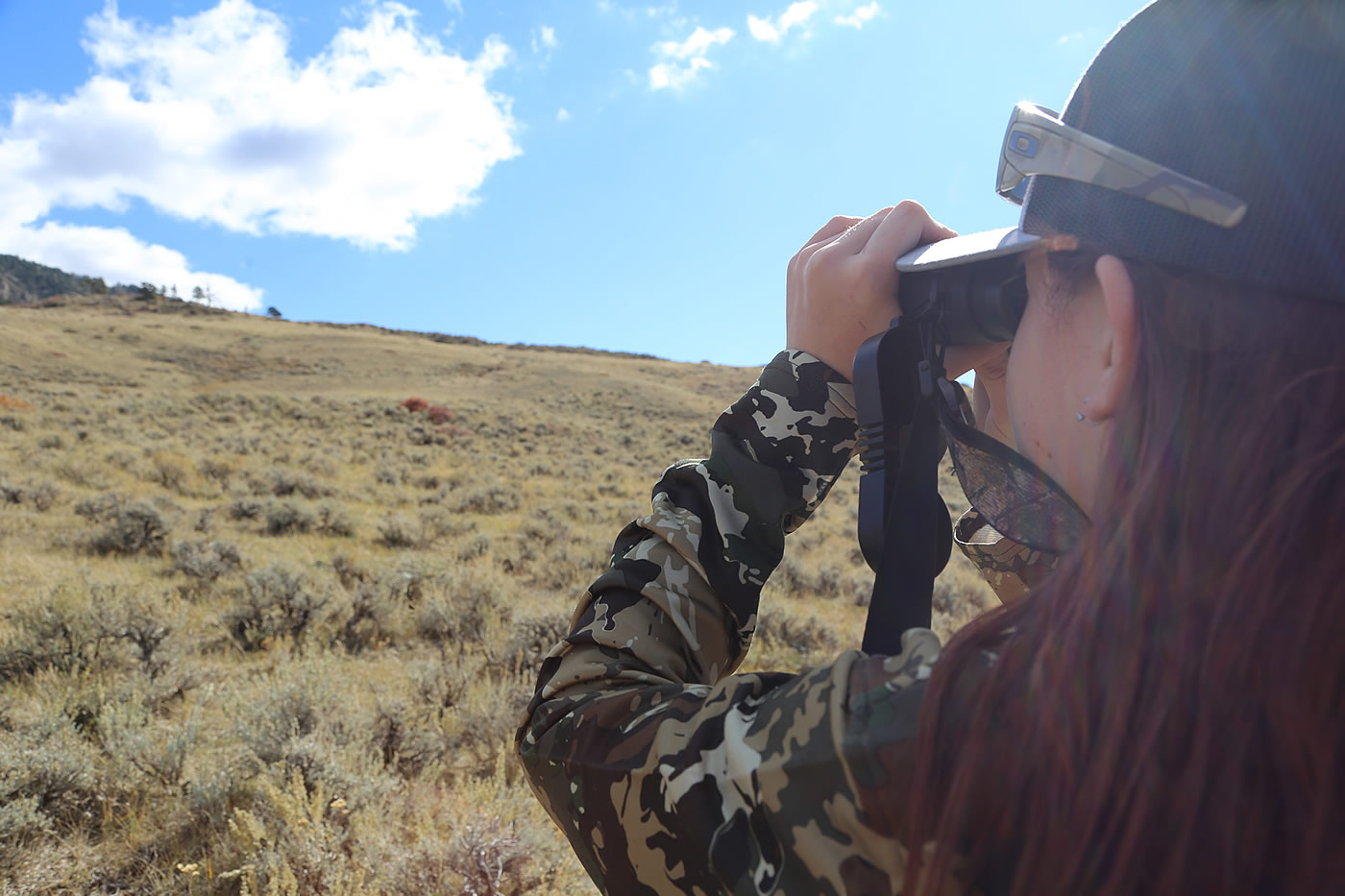 A variety of terrains from deep evergreen forests and high mountain deserts to riparian areas along Carbon County's many rivers provides habit for a wide variety of wild game species.
As the least populated state in the union, Wyoming's wide open spaces offers some of the best hunting opportunities to be found.
Hunt for Moose, Elk, Pronghorn Antelope, Mule Deer, White-tailed Deer, Big Horn Sheep, Blue Grouse, Wild Turkey, Mountain Lion, Black Bear and more.
Hunting Resources:
Carbon County GIS Map
Wyoming Game and Fish
Wyoming Board of Outfitters
---
Hunting Adventures in Carbon County, Wyoming
An outfitter or guide knowlegable about the area and wildlife will help ensure a successful hunting trip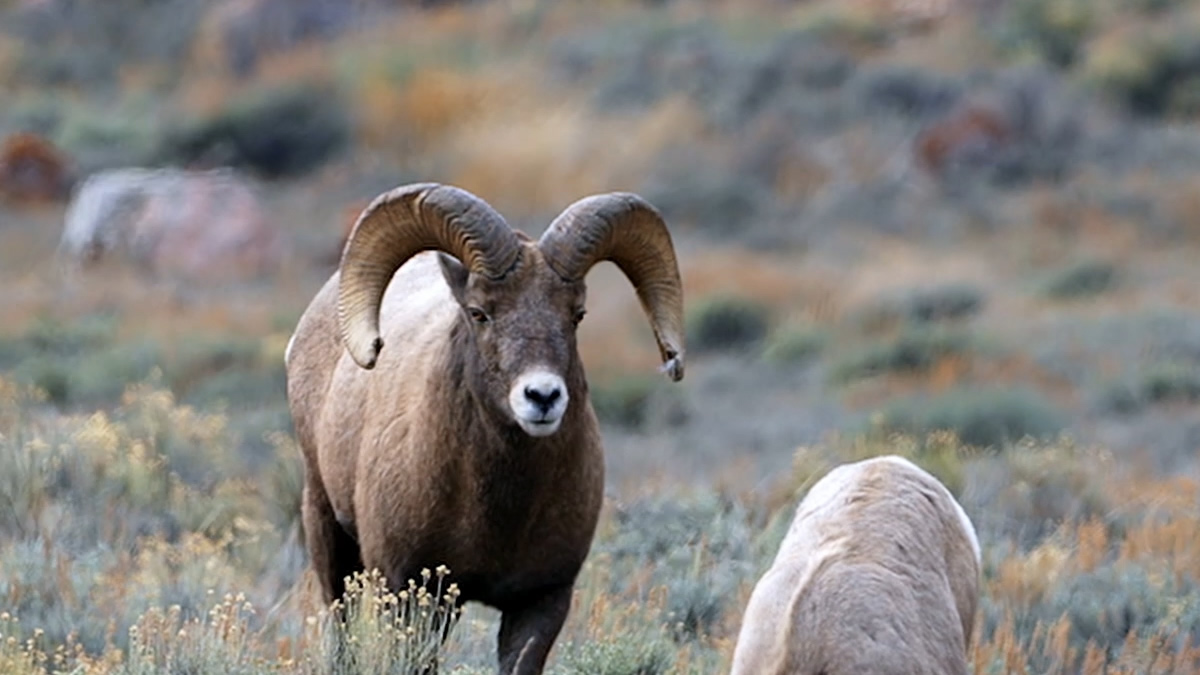 Pass Outfitters - Saratoga
Guided horseback hunts in wilderness with very comfortable tents. 4x4 hunts available. Archery elk is our specialty, high success rates on all species. Elk, deer, antelope. Also handicapped hunts are very welcome, summer trips, fishing. 307-326-5515
Boyer YL Ranch - Savery
Private land Hunting, non guided hunts, Elk & mule deer, lodging available. 307-383-7778
Diamond J Outfitters - Saratoga
Guided horse back hunts for elk, deer, sheep and moose. 4-wheel drive hunts for deer and antelope. 307-326-8259
Elk Mountain Outfitters, LLC - Elk Mountain
Elk Mountain Outfitters is a full-time family operation that has been in the outdoor recreation business since the early 1970's, offering big game and bird hunting - primarily on 4x4's (or horses and mules are sometimes used), summer pack trips and trout fishing. 307-322-3223
Flying Diamond Ranch LLC - Encampment
Antelope and Deer Herds are often seen at the entrance to the Flying Diamond Ranch, while elk are sighted traveling through the ranch. Hunting is available in September for mule and white-tailed deer, quail, dove, wild turkey, duck and other indigenous game. Domestic pheasant hunting is available also.  307-327-5173 888-327-5174
Grand Slam Outfitters - Saratoga
Offers fully guided hunting trips for deer, elk, big horn sheep, moose, mountain lion and antelope. Where outfitting is not just a job it's a way of life. 307-326-5035
Johnson's A Bar One Ranch - Elk Mountain
307-326-8267
Ladder Ranch - Savery/Encampment
Our scenic mountain ranch includes about 3000 acres of private property in Wyoming. It lies along the Little Snake River and offers prime deer, elk and antelope habitat. The mountains, meadows, and river bottoms offer high protein natural feed to grow quality healthy animals. 307-383-2413
The Lodge and Spa at Brush Creek
307.327.5284 fax 307.327.5970 Physical Location: 66 Brush Creek Ranch Road Saratoga, WY 82331 Description / Amenities: Nestled in South Central Wyoming's North Platte River Valley, between the towering peaks of the Sierra Madre and Snowy Mountain ranges, lies The Lodge & Spa at Brush Creek Ranch.
Out West Safaris - Rawlins
Out West Safaris is located in South Central Wyoming.  Wyoming is a premier Trophy Hunting destination for Elk, Mule Deer and Antelope. Out West Safaris offers guided hunts, semi-guided hunts, and access (trespass hunts). Rawlins, WY
Visit Website

Peak View Outfitters - Baggs
Offers rifle hunts during the month of October for elk and deer on private property. We offer top quality antelope hunts in South Central Wyoming and Northern Colorado's trophy areas. Highest quality of archery hunts in our area for mule deer, elk and antelope. We offer the option of spot and stalk as well as stand hunts which typically provide 10 to 30 yard shot opportunities for our hunters. 
Platt's Guides & Outfitters - Encampment
Experience the adventure of a lifetime in beautiful Wyoming. Located in southeast Wyoming near the Colorado border, Platt's Guides offers hunting, fishing, photo safaris, trail rides & pack trips. They cater to both hunters and fishermen as well as corporate retreats and family vacations. They are a four-season outfitter with world-class guides.
Q Creek Ranch – Medicine Bow
Q Creek Ranch has long been known for producing many trophy antelope, elk and mule deer. The Boone and Crockett record book entries testify to that. With the increasing herd sizes, hunters have an excellent opportunity to harvest the largest the ranch has to offer.. 307-356-4200
Savery Creek Outfitters - Savery
We provide a fully guided hunt from the time the hunter arrives until the hunter departs. We provide all game care in the field, and at the hunter's request will transport your game to the local meat processor. Comfortable cabins and a lodge where delicious home-cooked meals are served contribute to the homestyle hospitality of your stay. Hot showers and a pool table add to the comfort of your stay.   307-383-7117(phone/fax) 307-380-7117 (cell)
Spur Outfitters LLC - Encampment
Surrounded by the Sierra Madre and Snowy Range Mountains in south central Wyoming, the Silver Spur Ranches consist of 45,000-deeded acres with permits to hunt BLM and National Forest areas. Offers draw hunts in Wyoming for elk, mule deer, and pronghorn antelope. 307-327-6505
Stony Creek Great Rocky Mountain Outfitters - Saratoga
Combine fall fly fishing trips with a waterfowl or upland wing shooting adventure. Wild bird hunts include blue grouse, sage grouse, snipe, ducks, and geese. We use both pointing and flushing dogs depending on the hunt – we specialize in wild bird hunts and are the only outfitter in the area offering this service. Preserve pheasant and chucker hunts are also available upon request. 307-326-8750
WyCon Safari – Saratoga
Fully guided big games hunts for antelope, mule deer, whitetail deer (archery only) and elk. 307-327-5502
Wyoming Adventures - Rawlins
Private ranch hunts. Trophy antelope, mule deer, elk. Also coyotes, prairie dogs. Excellent success and accommodations. 4-wheel drive hunts. 307-324-4173
---
Processing & Taxidermy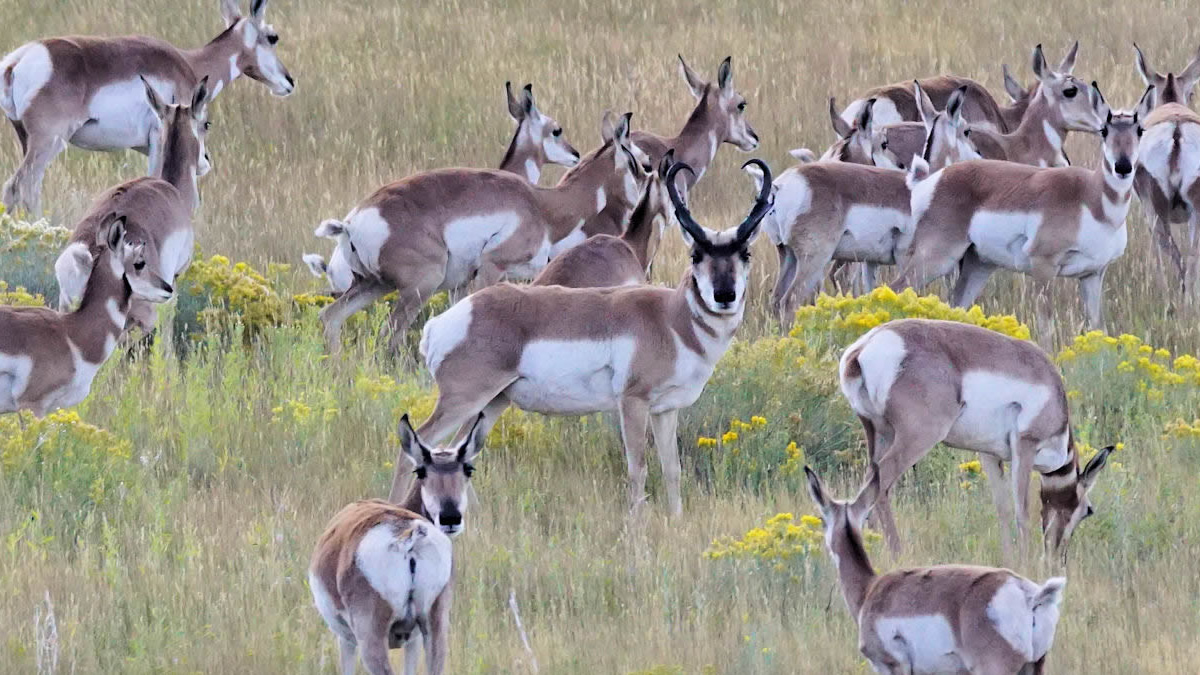 Encampment River Processing - Encampment Antelope, deer, elk. Large Selection of smoked sausage, shipping available. 307-327-5216

Maddox Meat Processing - Medicine Bow Domestic and wild game processing, boned out and vacuum packed. Fresh and smoked  sausage available. 307-379-2580

Nontypical Taxidermy - Riverside High quality game processing. 307-327-5063
Koyoty Sports and Trophy Room Taxidermy - Saratoga Since 1983, professional taxidermist Warden Patzer has been helping hunters and fishermen preserve their outdoor adventures through custom designed mounts, furs and rugs. Trophy Room Taxidermy offers a variety of services: life-size and shoulder trophy mounts for pronghorn antelope, mule deer, white-tailed deer, elk, moose, black bear, grizzly bear, brown bear, mountain goat, mountain lion, sheep, wolf, bobcat, caribou, coyote, fox, raccoon and even jackalope. We also offer European mounts, open mouth fur rugs, full caping and tanning. Visit the showroom at 104 W. Bridge Street in Saratoga, Wyoming. 307-326-5551 Visit website

Trails West Wyoming Gaming - Rawlins Meat Processing and Taxidermy. 307-324-2856

Snake River Processing & Taxidermy - Baggs High quality taxidermy art, tanning and wild game processing. Also offering jerky, salami, horn plaques, and shipping. 307-383-6142