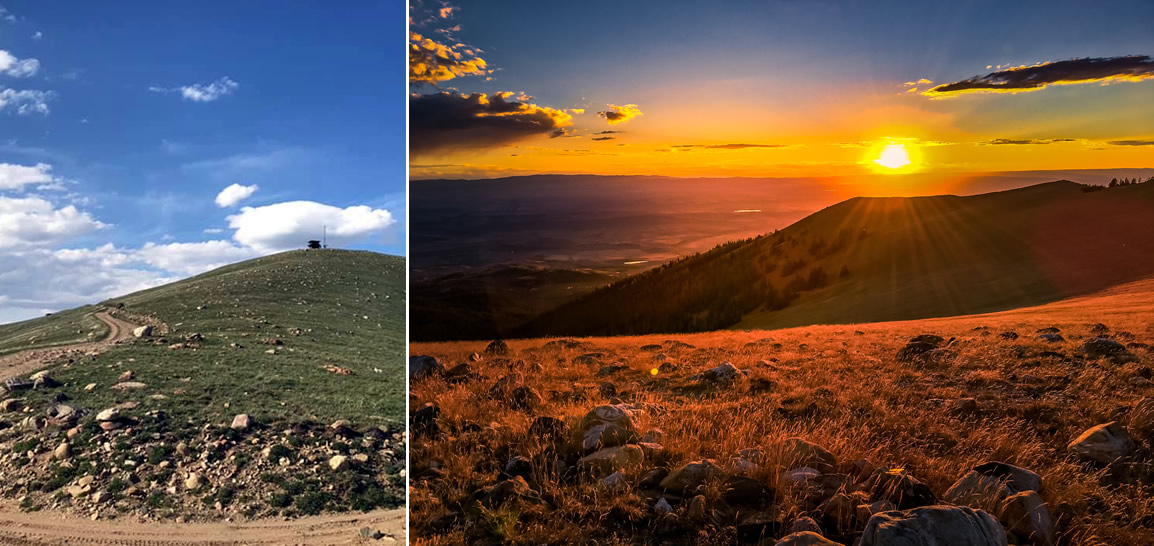 Carbon County Wyoming is the place to go if you are looking for wide open spaces and low populations - perfect for folks who need a break from crowds.
Let's explore one of those places: The Kennaday Peak Lookout Tower is located in the Medicine Bow-Routt National Forest. The fire tower is located atop Kennady Peak and to the east of Saratoga, Wyoming. The lookout sits at an altitude of 10,788 ft (3,288 m) and features a breathtaking view of the surrounding area including Barrett Ridge, the Platte River Valley, Pennock Mountain, Elk Mountain and Medicine Bow Peak.
The Kennaday Peak Fire Lookout is a manned fire lookout, the last fully functional fire lookout on the district. The fire lookout tower welcomes visitors and has a photo display of other fire lookouts and firefighter gear.