The world turns golden before it's blanketed in white snow in Carbon County.
Fall and winter in southern Wyoming are the perfect seasons for rest and reflection. From the ski trails to the hot springs, to the comfort of a cozy fireplace, there are so many ways to enjoy the cooler seasons in this quiet corner of Wyoming.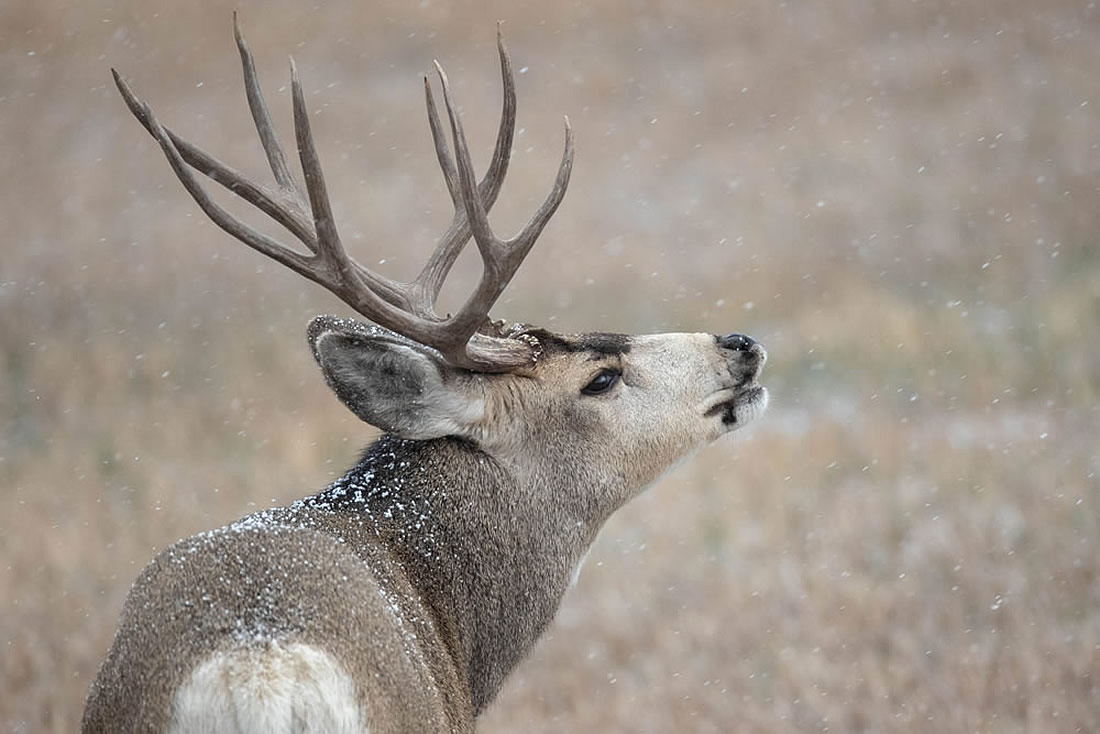 Photo: Greg Bergquist
Hub and grub
Rustic cabins, luxury lodges, historic hotels, and everything in between! In Carbon County, Wyoming, you'll find plenty of lodging options to suit your style. You'll have your choice of unique independently-owned accommodations, as well as international hotel chains. Be sure to pick a hub that centers you best for plenty of adventures, activities and delicious dining too.
Take your taste buds on a tour through southern Wyoming. In Rawlins, scratch your itch for tasty Thai. In Saratoga choose between fine dining, classic Italian or scratch-made pub faire. All around Carbon County you'll find plenty of meals prepared with love.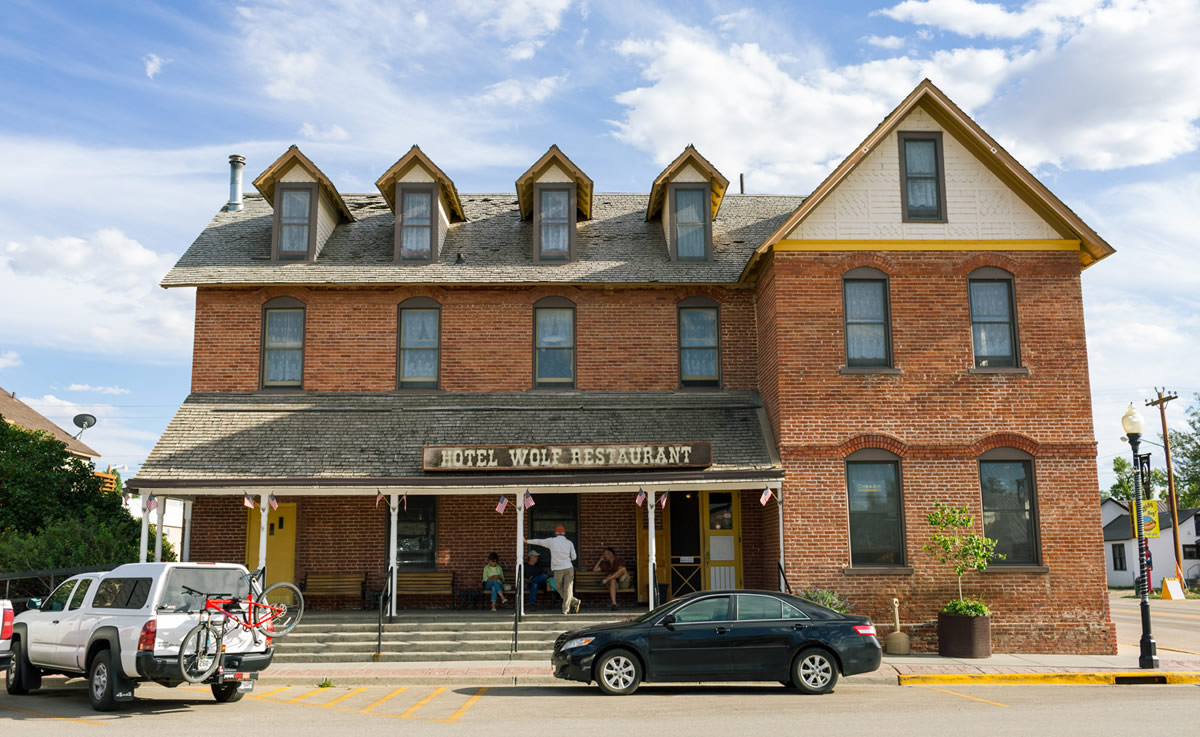 Photo: Emily Sierra Photography
Fall fun: hiking and scenic drives
Take in the Medicine Bow mountain scenery on one of the numerous hiking trails in the area. Whether you travel to southern Wyoming during, before or after peak fall colors, the change of seasons is always lovely in the mountains. Alpine lakes are still accessible and anything from 1-hour to multi-day hikes are available to visitors. My favorite hike that offers so much scenery in very little time is the Lakes Trail from the Mirror Lake Picnic Area. Don't forget to wear plenty of layers while hiking in the fall in the Rocky Mountains!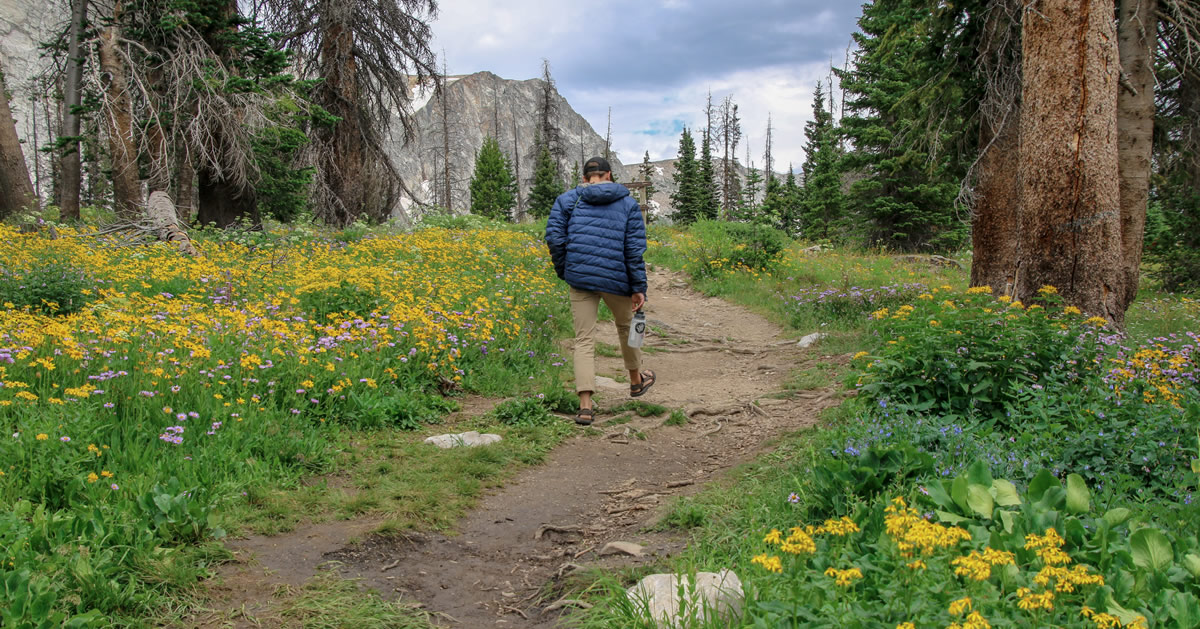 If you prefer to rest your feet, take a scenic drive through the mountains of Carbon County. Driving through a glowing aspen tunnel in "Aspen Alley" near Battle Mountain Pass is simply unforgettable. The drive up and around the pass is also gorgeous, with vistas of surrounding mountains, and lakes, as well as numerous wildlife watching opportunities.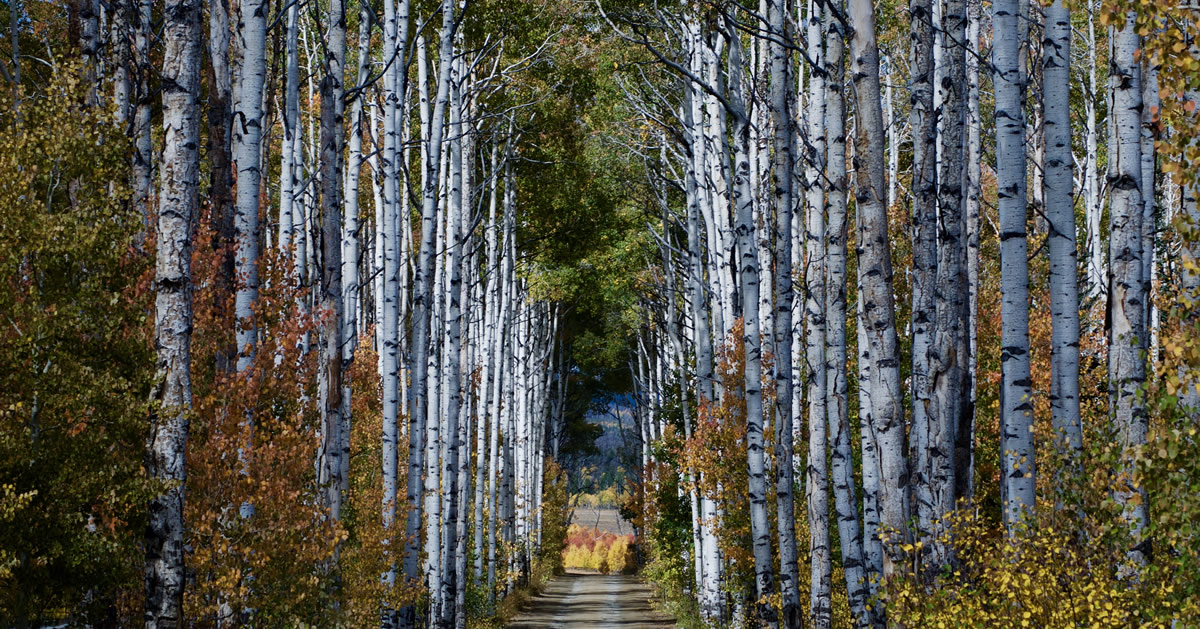 Winter wonderland: snowshoeing, cross country skiing, or snowmobiling
Gorgeous systems for cross country skiing and snowshoeing await at both the Brush Creek Trail and the Bottle Creek Trail areas. The maintained trails suit all skill levels and loop through aspen and pine forests. Plus, it's so quiet, you'll be able to hear the snow fall. Need gear? There are a few places where you can rent skis, snowshoes, and boots in the area.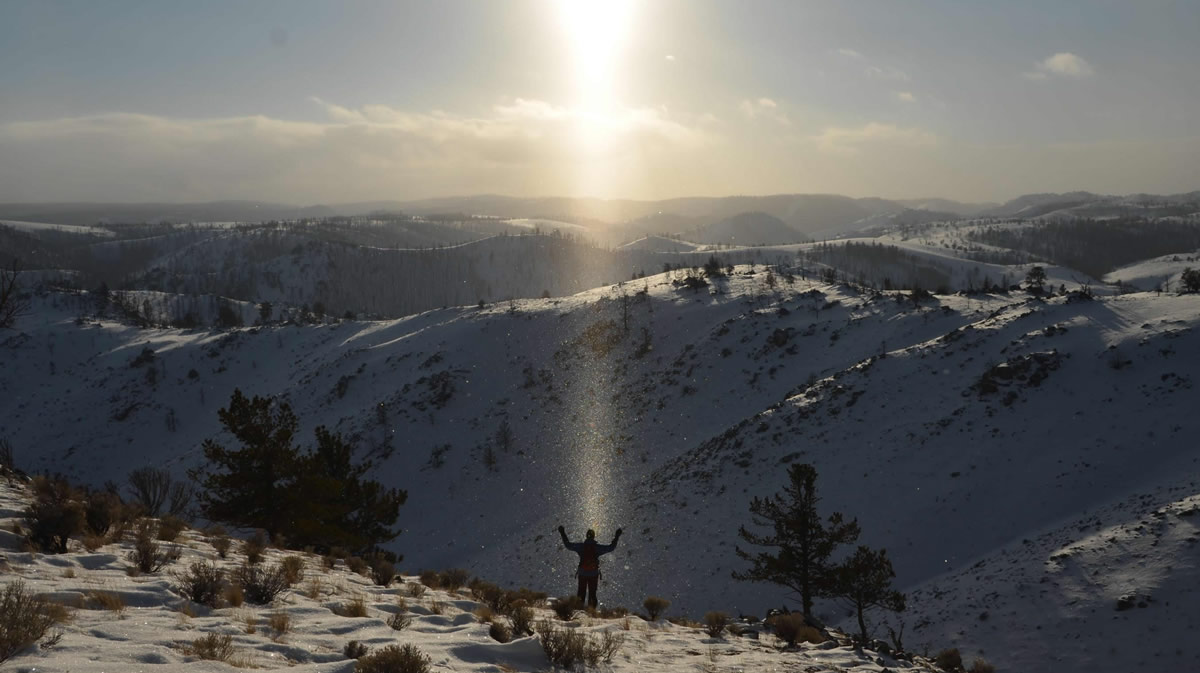 Photo: Aaron Bedell
To cover more distance, rev up a snowmobile and tour over 500 miles of groomed trails and deep powder in Carbon County. There are heaps of outfitters and guides to show you all the best terrain during your winter adventure.
All seasons: hot springs, museums, art galleries and birding
The free, 24/7 hot springs in Saratoga, Wyoming are such a delight. There's no better way to wind down a day in the snowy hills than a dip in the healing waters at Hobo Hot Springs. For even more on-demand hot springs, stay at the Saratoga Hot Springs Resort where you can sleep steps away from a hot pool.
A variety of museums stay open through the winter months in Rawlins, while others close in October. Galleries featuring local art are open year-round in Saratoga and Rawlins including stained glass, pottery, photography, jewelry, sculptures and other art mediums.
Though April through June are peak bird watching months, bald eagles stick around all winter. Birders should scan along the Platte River and keep eyes peeled for nests near the hot springs.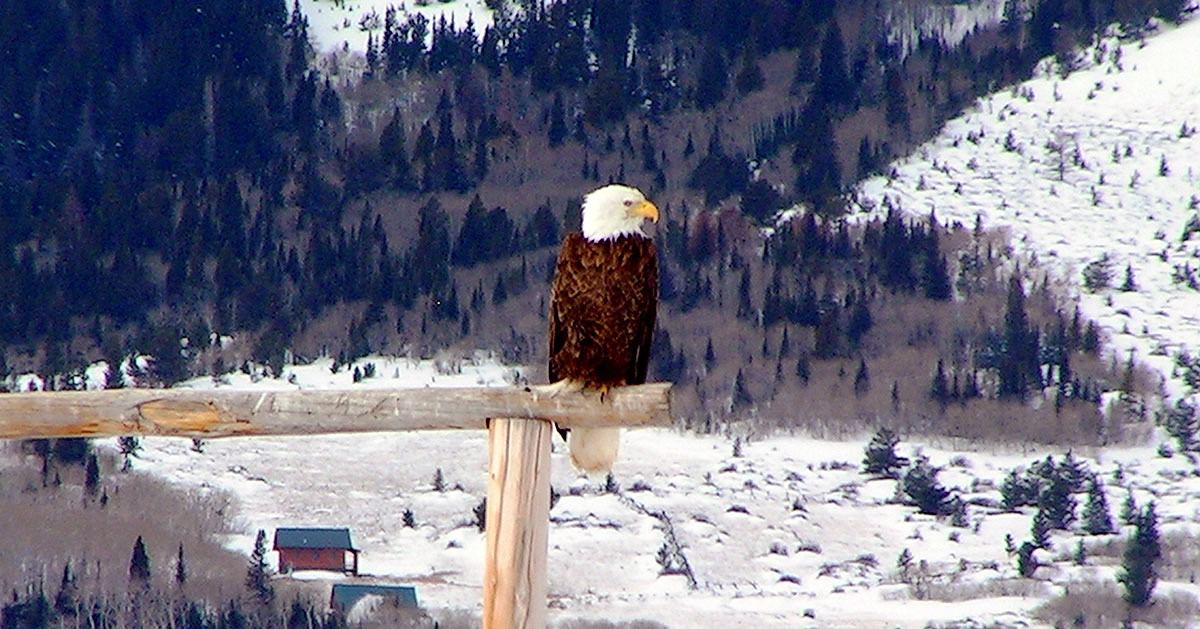 Photo: Ada Kari
For quiet and solitude in the fall and winter months, make your way to Carbon County, Wyoming. There is so much to keep you busy if you'd like, as well as plenty of options for relaxation and rejuvenation.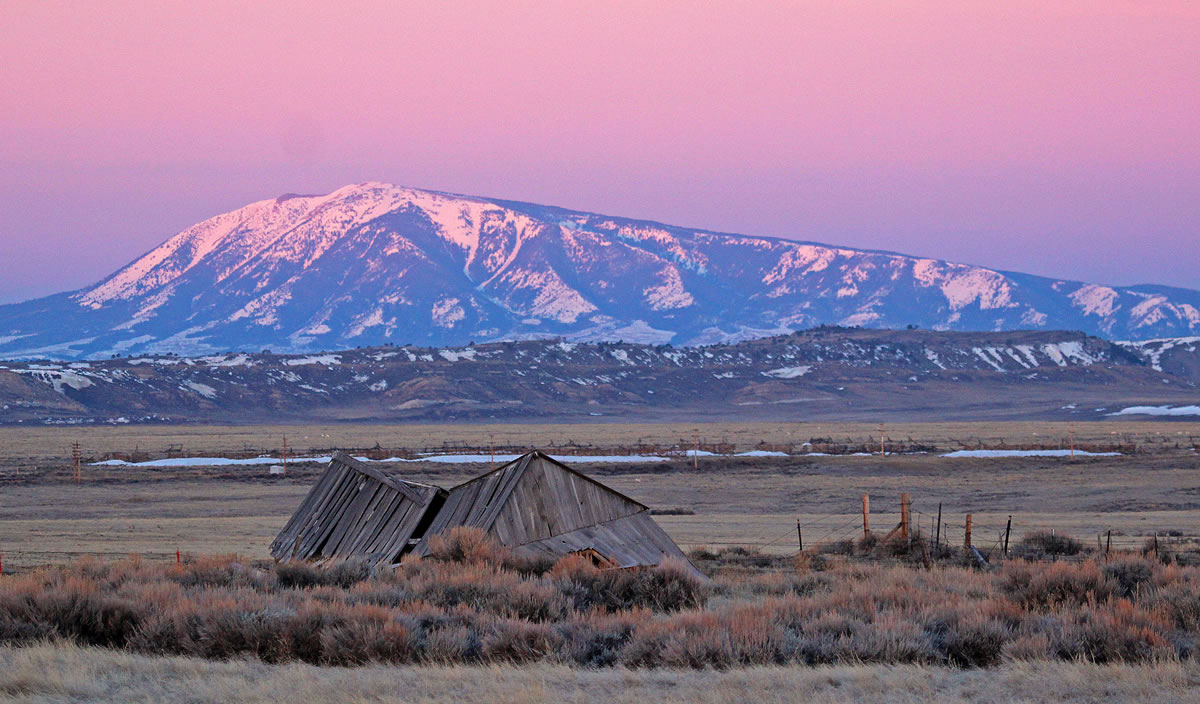 Photo: Kirby C Hornbeck